Wilderness Yoga Shala is located in downtown Danville. We offer private and public yoga classes for all levels.
If you are a beginner, this is the place for you! Our mission is to provide a space that is safe, welcoming, and comfortable for you to practice, which is Francine's vision! She remembers how it felt to walk into a studio and feel intimidated. The Shala exists to provide a comfortable safe space for students to practice yoga.
The benefits of yoga are numerous! In addition to flexibility, balance, and stress reduction, another benefit is the increased awareness of how your body moves, both during the practice and also off the mat and into your life!
The schedule begins 10-19-20
Monday: 6:30 p.m. to 7:30 p.m. Ashtanga slow flow with Francine
Tuesday: 8:15 a.m. to 9:15 a.m. Energizing flow yoga with Sara
Wednesday 11:45 a.m to 12:45 p.m. Hatha yoga with Francine
Thursday 9:45 a.m. to 10:45 a.m. Yoga to the Core with Francine
Saturday 8:15 a.m. to 9:15 a.m. Saturday slow burn flow with Sara
Book your class using Schedulicity:
https://www.schedulicity.com/scheduling/WYSR62
If you are interested in private classes in person or via Zoom, please contact us!
Keep up with Wilderness Yoga Shala's events by liking us on Facebook!
**Due to Covid-19 restrictions, class size is limited to 4 students. The wearing of masks will be required until all participants are seated. Please bring your own mat and props. Also, if Boyle County is in the red on the Kentucky Covid map the day before a class, then classes will be cancelled.**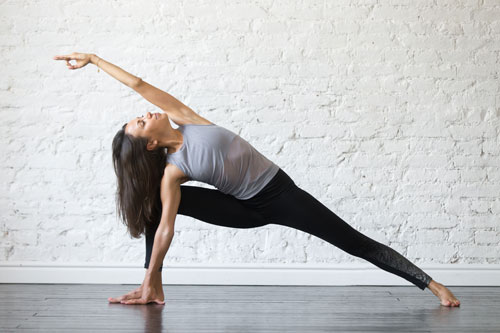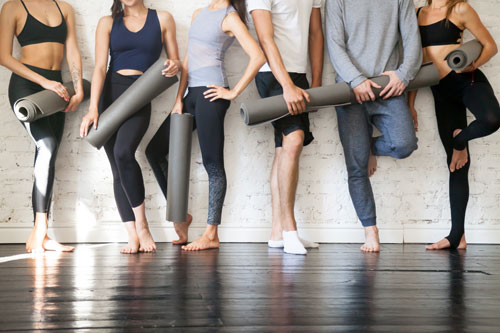 Francine is an E-RYT 200, bringing her passion for yoga to her students and continuing her education on and off the mat.
Sara Ledford is an RYT-200, flowing through her own yoga practice and bringing the joy to all of her practices!
"Francine is an amazing yoga teacher - she has led me thru poses I never dreamed of and helped me prepare for a better birth for my daughter." AY